Health Problems & Alternative Health Care Solutions


New High Blood Pressure Solution

In many parts of the world, hypertension, better known as high blood pressure, is relatively rare. It is an unfortunate fact that many Americans either have high blood pressure or know someone who does.

Each year approximately 2 million Americans discover they have high blood pressure, and according to the American Heart Association, 45,000 Americans die annually as a direct result of the condition. And, more people have high blood pressure in the southeastern United States (which includes Florida) than any other region.

Blood pressure is defined as a measurement of the force pushing against the walls of the arteries as the heart pumps blood through the body. The force and amount of blood being pumped, and the size and flexibility of the arteries determines the pressure.

People can have high blood pressure for years without knowing it, and if you don't handle high blood pressure it can lead to problems like stroke, heart attack, heart failure or kidney failure. In fact, untreated high blood pressure increases your chance of a stroke by seven times and heart failure by six times. Contributing factors can include stress, diet, age, race, obesity, smoking, salt intake, excessive consumption of alcohol, and a lifestyle which excludes exercise.
And Now For The Good News — A Drug-Free Solution
After much investigation and analysis, Dr. Decuypere has found an answer. Advanced Pressure Control is a special product combining Chinese herbal components and all-natural ingredients, reported by hundreds of thousands of patients to lower blood pressure within one to seven days.
Note: The formula has now (2018) been put into capsule form in an FDA-registered lab in the United States, using the exact same ingredients and strength.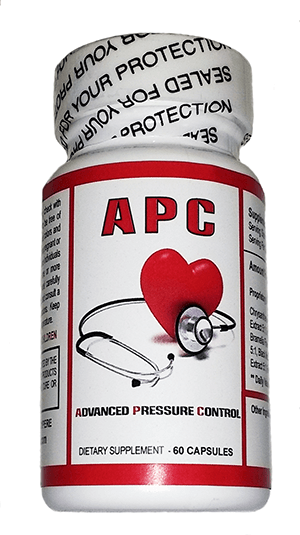 "I have had positive results with every one of my patients suffering from high blood pressure, and the most exciting part is that there are no side effects."
Many people are already on blood pressure medication prescribed by their physician. In this case, they should check with their doctor about taking Advanced Pressure Control as it may assist further. Dr. Decuypere says, "I love this product, and so do my patients!"